This is the general storage pool documentation for both WHM and Cpanel users. Cpremote support a large number of storage pools. All these storage pools support incremental, compressed and archive backup methods. The disk storage pool option is only available in WHM, becasue in cpanel the end user can't attach a local disk to server to store backups.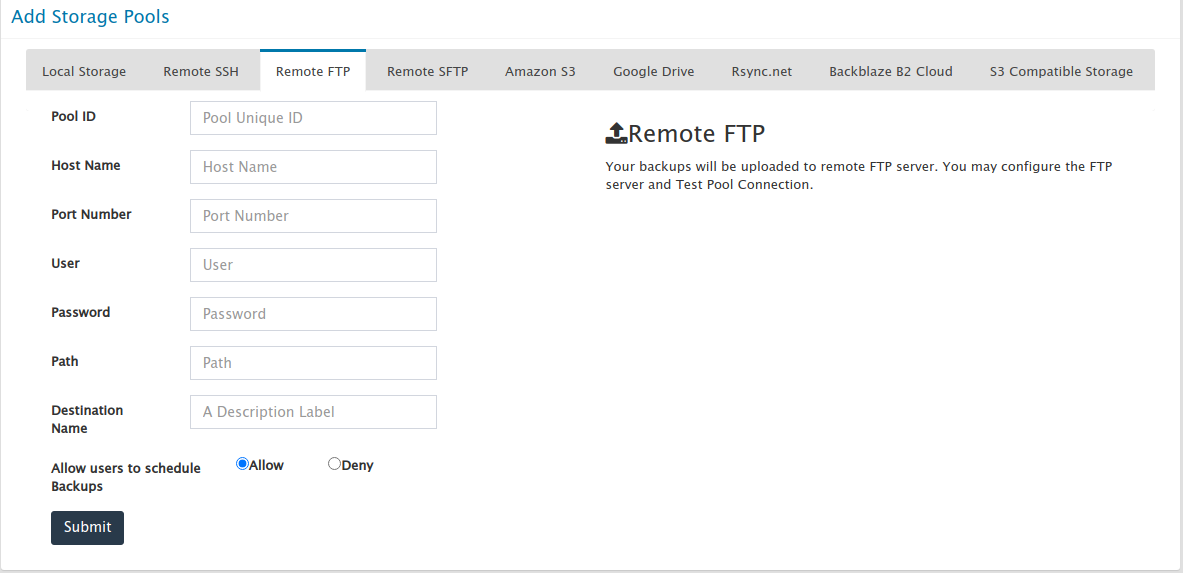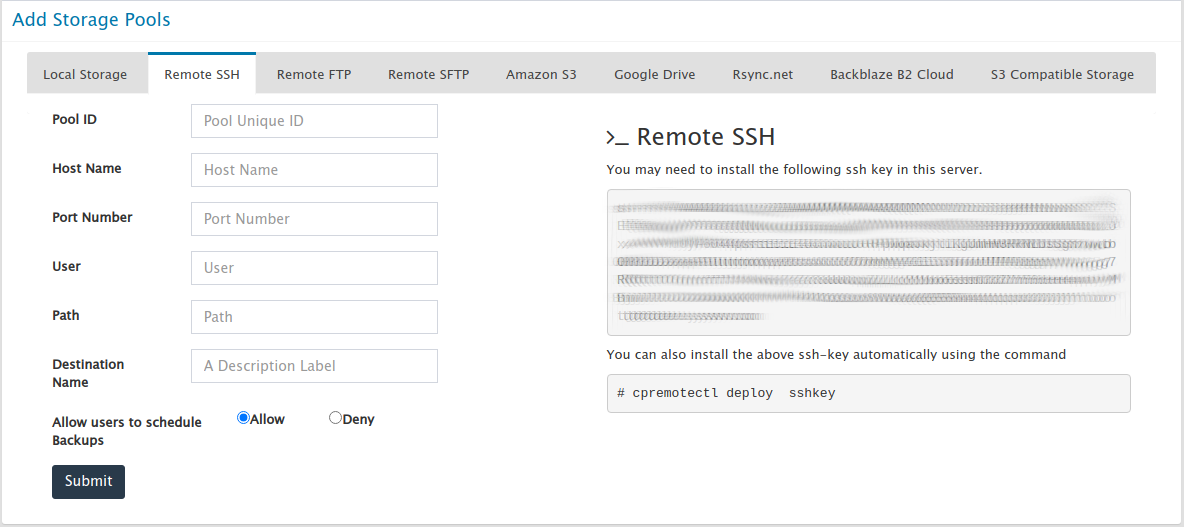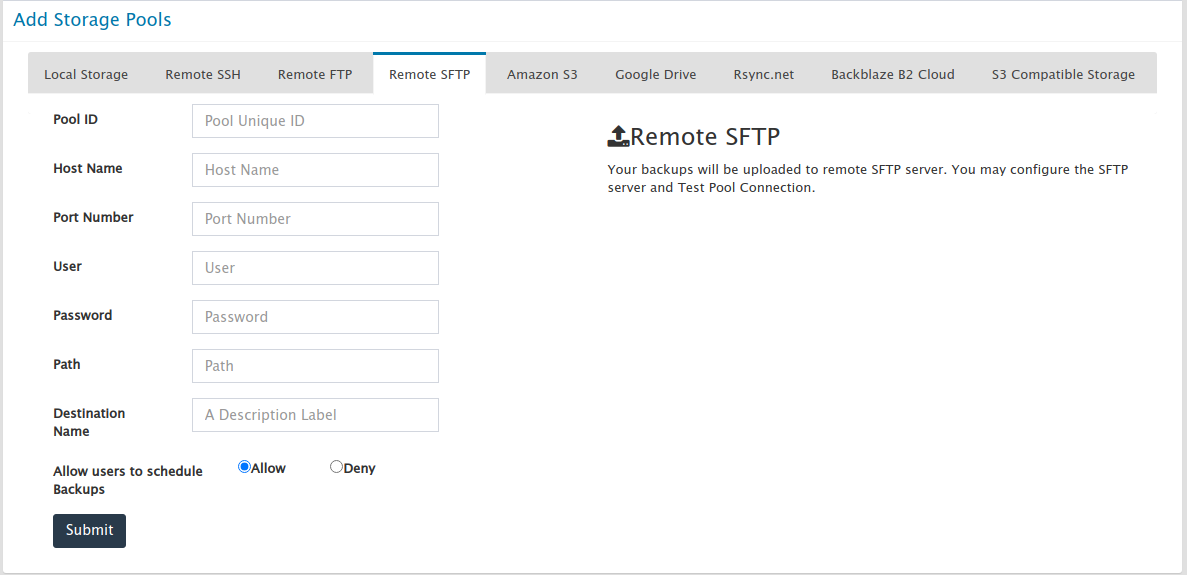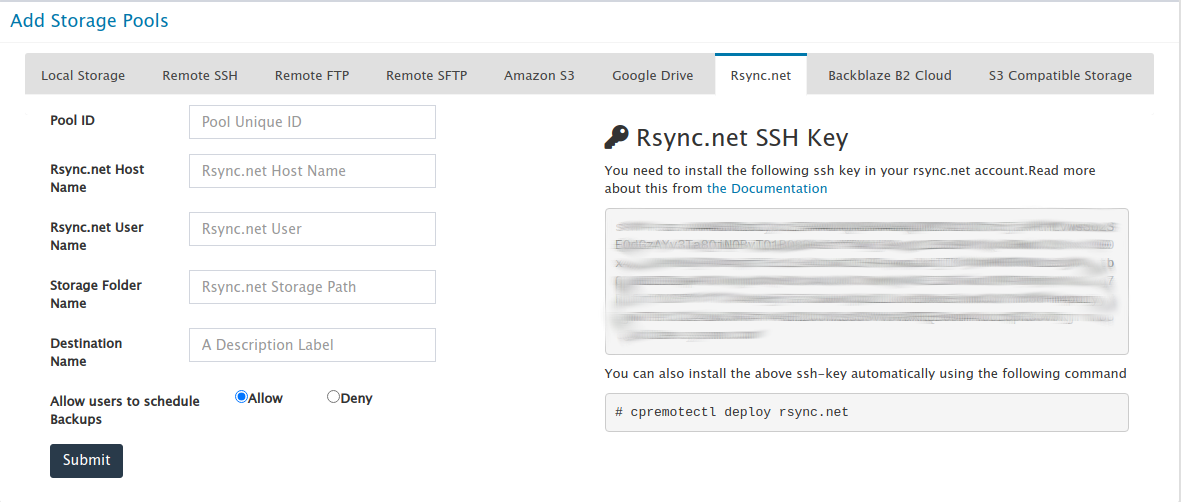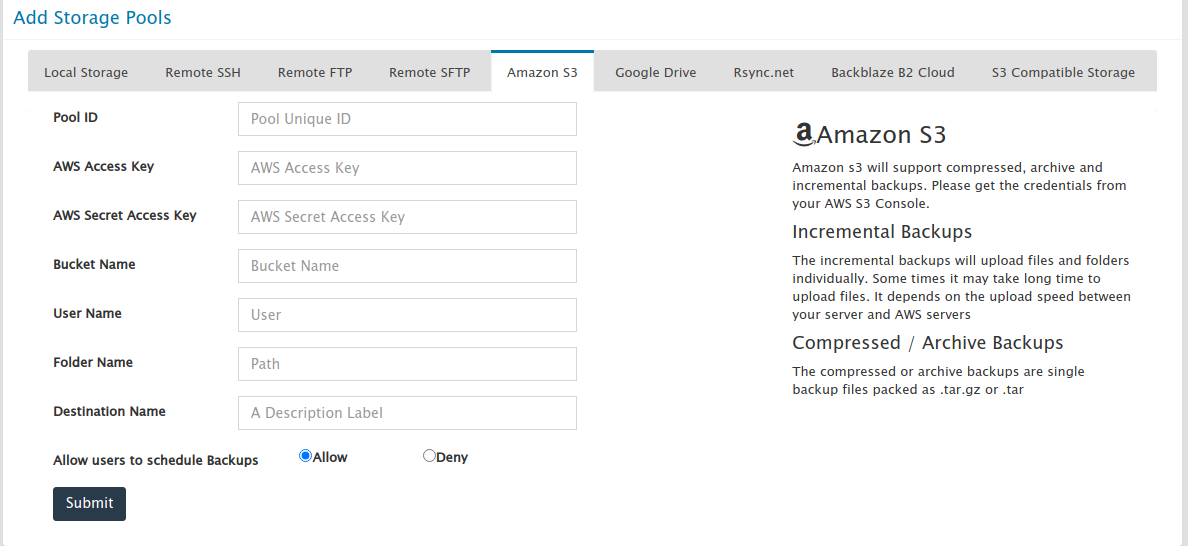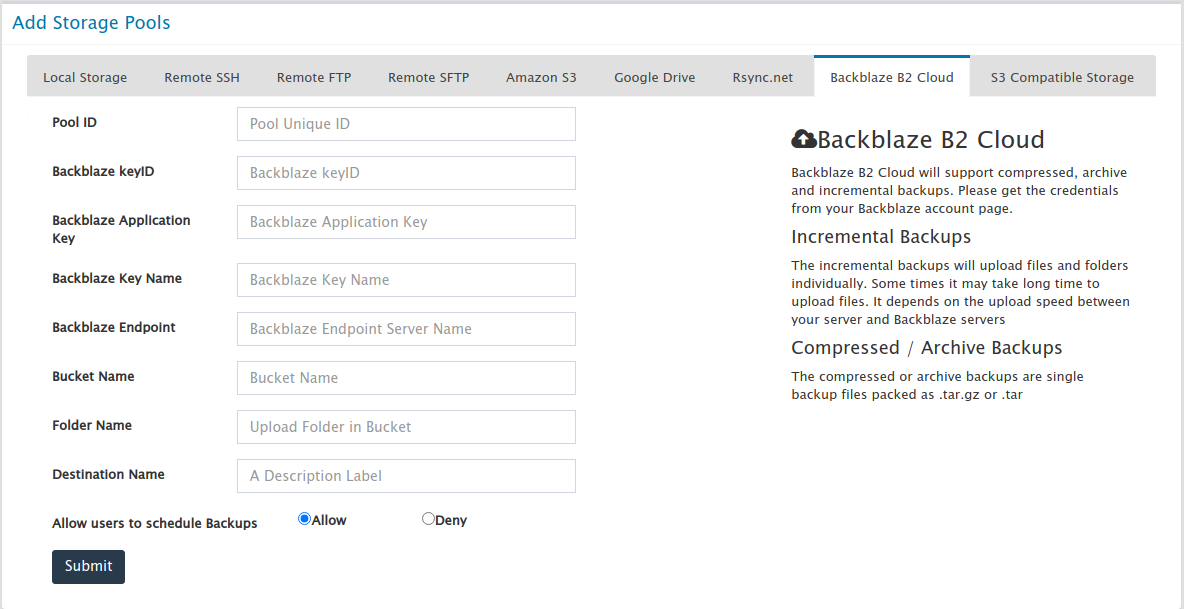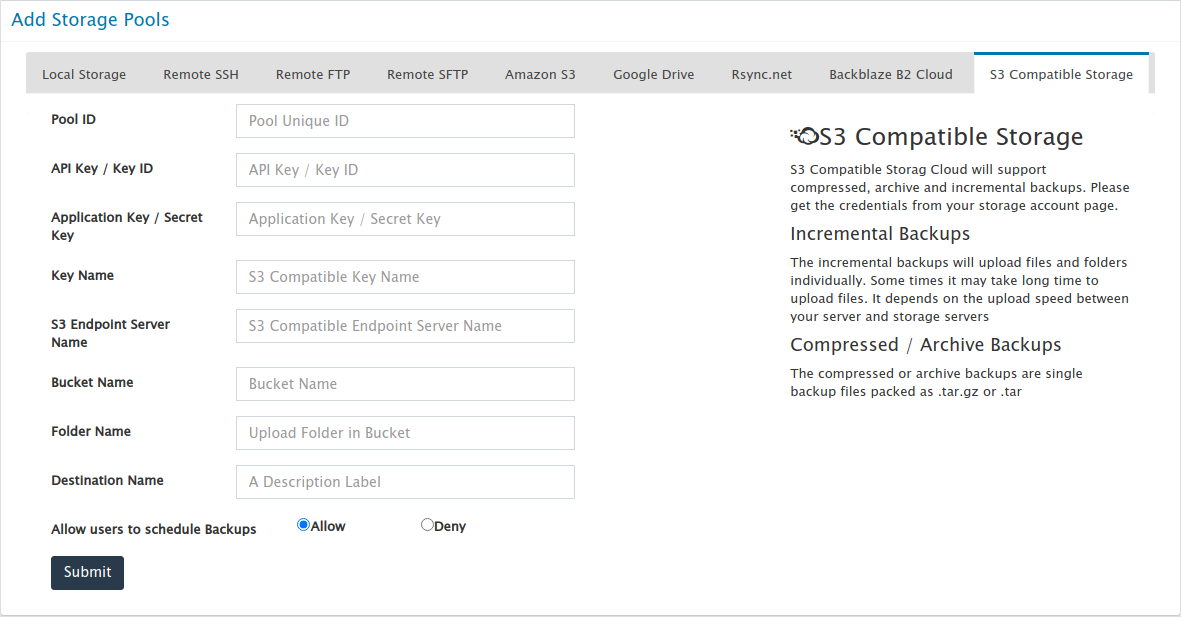 Cpremote supported storage pools are below,
Local Disk Storage
Remote FTP Srotage
Remote SFTP Storage
Remote SSH Storage
Rsync.net Storage
AWS S3 Storage
Back Blaze B2 Cloud Storage
Google Drive Storage
S3 Compatible Storage
Note!
All storage pools support incremental,compressed and archive backups,The upload speed depends on the network speed between your server and storage location .